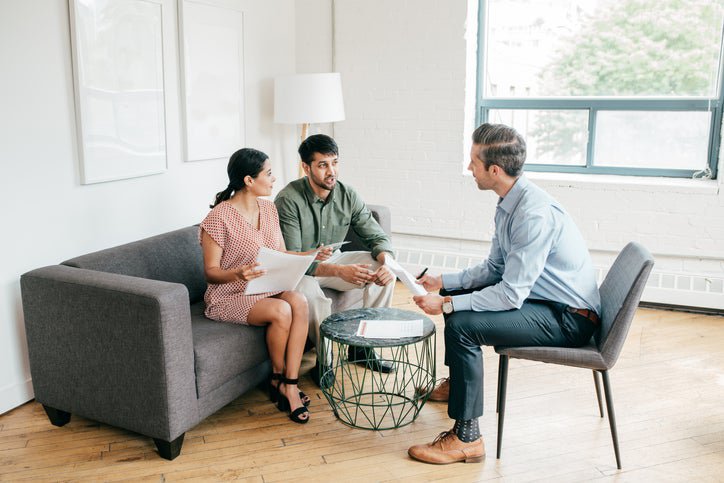 Here's how to navigate this important decision, according to an expert.
---
Key points
In today's market, buyers are desperate to purchase homes.
Despite strong demand, it could still work to your advantage to use a real estate agent to sell.
---
In a normal housing market, a relatively quick and painless home sale is by no means a given. It's not unheard of for homes to sit on the housing market for months on end without a buyer — especially if they're not priced or marketed well.
Today's housing market is different, though. Right now, real estate inventory is down, and buyer demand is strong. That puts sellers in a strong position to not just move their homes off the market quickly, but command strong sale prices.
If you're thinking of selling your home, there are certain items you should tackle first. You'll want to make any needed repairs to your home, and you'll also want to make sure you can afford a replacement home to live in. But you may want to add one more task to your list — hiring a real estate agent.
Even though sellers have the upper hand in today's housing market, financial expert Dave Ramsey says it's a good idea to partner up with an agent to guide you through the process. Here's why that's good advice.
The upside of working with a real estate agent
Let's get one thing out of the way — you don't have to hire a real estate agent to sell your home. There's no law stating you can't just market your property and negotiate a deal with a buyer directly. But whether you want to do so is a different story.
When you hire a real estate agent, you'll pay a commission that's generally around 5% of your home's sale price. Seeing as how your sale proceeds will also need to be used to repay your mortgage lender, that's a fee you may be eager to avoid — especially at a time when buyer demand is nice and strong. But there are many benefits to hiring a real estate agent that you may not want to pass up.
First, a real estate agent can help you establish the right price for your home given today's housing market conditions. And that's important, because if your agent thinks you can get away with listing your home for $40,000 more than you would've asked for, that could leave you with a lot more money in your pocket. And a higher sale price could also help cover your agent's fee and leave you with money left over.
Plus, coordinating showings and open houses can be time-consuming. And chances are, you're a busy person who doesn't have the capacity to easily take on those tasks solo. If you hire a real estate agent, you won't have to. Instead, your agent will be in charge of those details so you don't have to burden yourself with them.
Finally, in today's housing market, it's not uncommon for homes to land in bidding wars, leaving sellers with multiple offers to entertain. A real estate agent can help you assess the offers you get and land on the right one.
Don't go it alone
Paying a real estate agent fee is something you may not look forward to doing. But Dave Ramsey insists that there are numerous perks to hiring a real estate agent, and he's right.
Selling a home on your own could not only be a stressful experience, but it could also lead to you getting a lower sale price than your home might otherwise command. And in today's market, there's really no need to settle for less as a seller.
The Ascent's Best Mortgage Lender of 2022
Mortgage rates are on the rise — and fast. But they're still relatively low by historical standards. So, if you want to take advantage of rates before they climb too high, you'll want to find a lender who can help you secure the best rate possible.
That is where Better Mortgage comes in.
You can get pre-approved in as little as 3 minutes, with no hard credit check, and lock your rate at any time. Another plus? They don't charge origination or lender fees (which can be as high as 2% of the loan amount for some lenders).
Read our free review